Available Services
Peggie specializes in buyer representation which includes market analysis and research, site inspection, property tours and lease and/or purchase negotiations services.
In a residential lease environment, you need a solid professional skilled in the art of lease negotiations and general real estate practices.
In choosing a real estate professional to represent your interests, you need to pick a firm that puts your needs and wants ahead of all others. Peggie and Martha Turner Sotheby's have the experience and knowledge to represent you in any real estate transaction and can help you achieve the goals you set.

Services Overview
Peggie Pentecost provides a wide array of residential real estate services specifically targeted to the customer's needs and expectations.
These services include tenant representation, residential leasing, property management, real estate acquisitions, real estate sales, real estate contract negotiations, competative market analysis and much more.

Peggie prides herself on providing customers with unprecedented customer service and putting the customer's needs ahead of all else.

Market Survey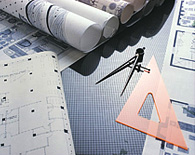 Are you interested in relocating or upgrading your current home? If so, Peggie will provide you with a free market survey to assist you in making a decision about where to relocate or the best way to upgrade your current home.